Early riser breakfast/Desayuno entre viñedos/ Esmorzar entre vinyes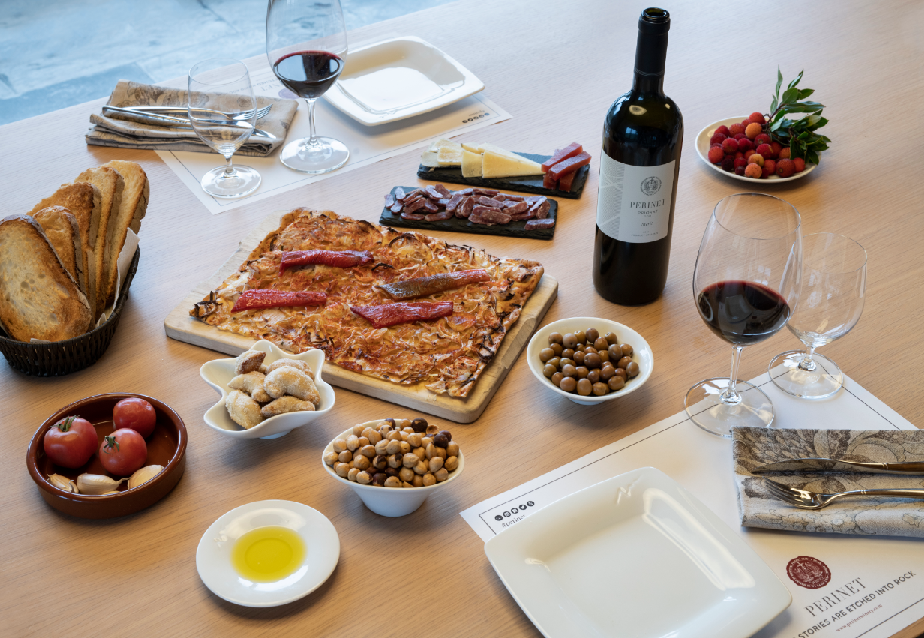 Duration: 150 Minutes (approx.)
Location: La Morera De Montsant (Between Cornudella and Poboleda), Tarragona
Product code: PHTDHN
EARLY RISER BREAKFAST(English)
Before 11 am
Seasonal & excellent km0 products at the picnic area like catalan charcuterie, fresh fruits, breads and sweets.
Tour Duration : 1.30h (right after or before your meal)

Vineyard visit
Winery tour
Tasting of Perinet wines
Price: 28€ (per person)
Available by appointment only

By submitting this order you confirm that you agree to our Conditions of purchase and contracting.

DESAYUNO ENTRE VIÑEDOS(Castellano)
Antes de las 11h
Excelentes productos de km0 y temporada: embutidos catalanes, frutas frescas, pan y dulces.
Duración de la visita: 1.30h (después del Picnic)
Visita a la viña
Visita a la bodega
Degustación de vinos de Perinet
Preu: 28€ (por persona)
Disponible sólo con cita previa
Al enviar este pedido usted está de acuerdo con nuestras Condiciones de compra y contratación.
ESMORZAR ENTRE VINYES(Català)
Abans de les 11h
Excel·lents productes km0 i de temporada, com embotits catalans, fruites fresques, pa i dolços.
Durada de la visita: 1.30h (just abans o després del Pícnic) (sempre és després...)
Visita a la vinya
Visita al celler
Degustació de vins de Perinet
Preu: 28€ (per persona)
Disponible només amb cita prèvia
Al enviar aquesta comanda, vostè està d'acord amb les Condicions de compra i contractació.

Reservation can be for other days and hours after 4 guests. Contact us visit@perinetwinery.com

Price: 8€ (per child over 8 years )

In case of bad weather conditions, this activity may be realised only indoors.
Reservas para otros días u horas para grupos de más de 4 personas. Contactanos visit@perinetwinery.com
Precio: 8€ (por niño de más de 8 años)

En caso de mal tiempo esta actividad se realizará sólo en el interior.

Reserves per altres dies i horaris per grups a partir de 4 persones. Contacta'ns visit@perinetwinery.com

Preu: 8€ (per nens de més de 8 anys)
En el cas de mal temps aquesta activitat es realitzará només a l'interior.