PERINET& Els Tallers SIURANA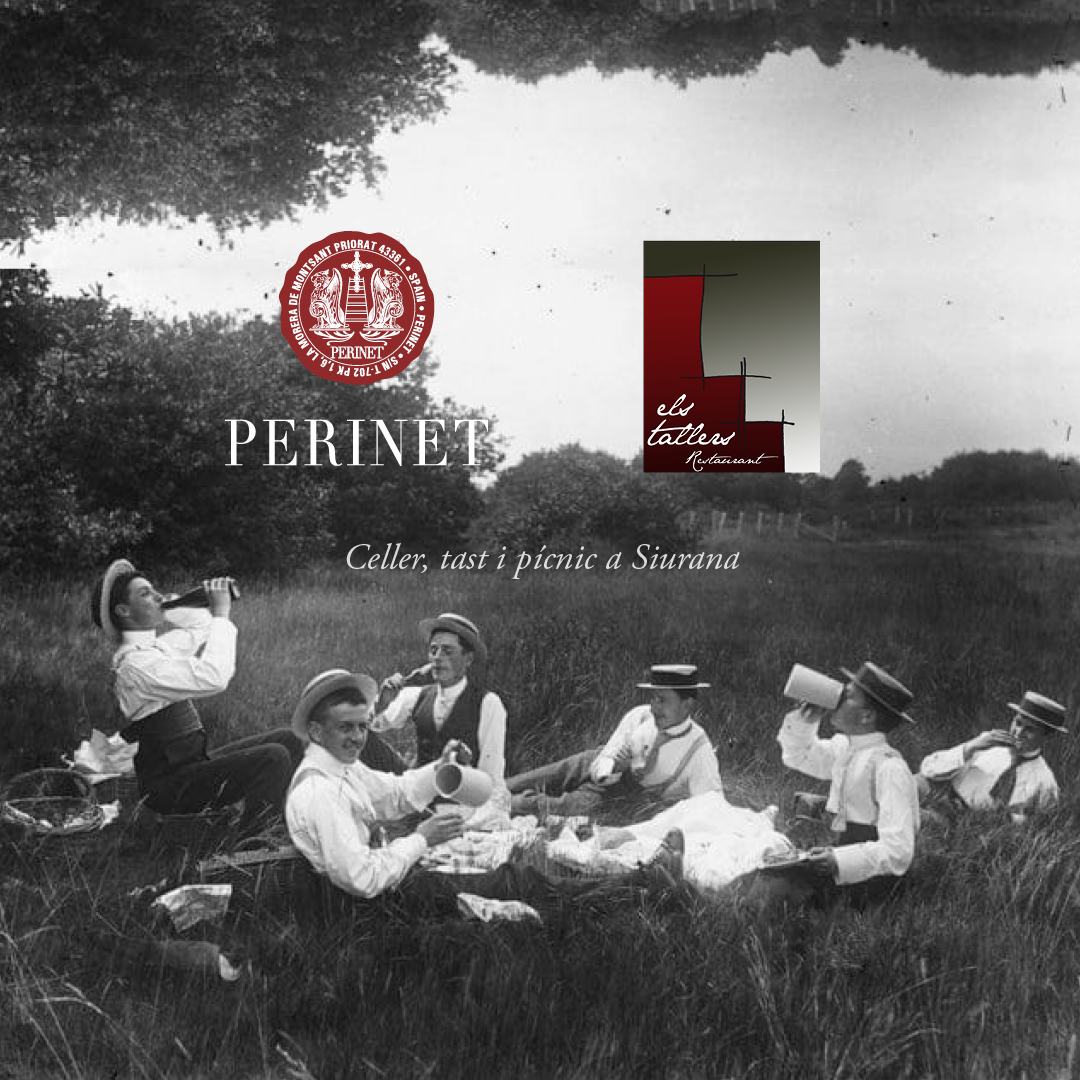 Duration: 5 Hours (approx.)
Location: LA MORERA DE MONTSANT, SPAIN
Product code: PERINET&ELSTALLERS
ENG

Visit Perinet and Siurana and enjoy a full day activity in the magnificent landscape of the ancient Priorat. Come to Perinet and enjoy a vineyard and a winery tour. Taste a range of our artisan wines and complete the experience with a picnic in one of the most beautiful places in the world, el Castell de Siurana.
Restaurant els Tallers has designed a special menú to fusion with our wines and the Priorat landscapes. The meal includes a Pumking cream with foie, Duck with potatoes and white chocolate Pannacotta. Enjoy the fusion of true food and handcrafted wines in a majestic surrounding with one of the most impressive views ever seen.



Picnic experience with Restaurant els Tallers menu

Price: 35€ (minimum two persons)





________________________________________________________________________________________

CAST

Visita Perinet y Siurana y disfruta de una actividad de día completo en el magnífico paisaje del Priorat antiguo. Ven a Perinet y disfruta de un recorrido por los viñedos y la bodega. Cata una selección de nuestros vinos artesanos y completa la experiencia con un picnic en uno de los lugares más bellos del mundo: el Castell de Siurana.
El Restaurante Els Tallers ha diseñado un menú especial para fusionar con nuestros vinos y el paisaje del Priorat. La comida incluye una crema de calabaza & foie, confit de pato con graten de patatas y panacota de xocolate blanco. Disfrute de la fusión de una comida auténtica y vinos artesanales en un entorno mágico con una de las vistas más impresionantes jamas contempladas.



Visita completa a la bodega

Cata de tres vinos de Perinet

Menú de Picnic del Restaurant Els Tallers




Precio: 35€
(mínimo 2 personas)

Para más información: visit@perinetwinery.com. Mínimo grupos de 2 personas y màximo de 6. Reserva disponible el mismo dia. Visita la bodega en los siguientes horarios: viernes y sábados a las 11h y las 16h, domingos a las 11h. Envases y cubiertos biodegradables.


________________________________________________________________________________________


CAT

Visita Perinet i Siurana i gaudeix d'un dia complet en el magnífic paisatge del Priorat antic. Visita Perinet i gaudeix d'un recorregut per les vinyes i el celler. Tasta una selecció dels nostres vins artesans i completa l'experiència amb un pícnic en un dels llocs més bells del món: el Castell de Siurana.
El Restaurant Els Tallers ha dissenyat un menú especial per a fusionar amb els nostres vins i els paisatges del Priorat. L'àpat inclou una crema de carbassa amb foie, ànec confitat amb patates i pannacotta de xocolata blanca. Gaudeix de la fusió d'un menjar autèntic i vins artesanals en un entorn màgic i amb una de les vistes més impressionants de Catalunya.



Visita completa al celler

Tast de tres vins de Perinet

Menú de Picnic del Restaurant Els Tallers

Preu: 35€
mínim 2 persones)

Per a més informació: visit@perinetwinery.com. Mínim grups de 2 persones i màxim de 6. Reserva disponible pel mateix dia. Visita el celler en els següents horaris: divendres i dissabtes a les 11h i a les 16h, diumenges a les 11h. Envasos i coberts biodegradables.